Toyoda Gosei Develops New Lacquer Black Plating


New Decorative Technology for Sporty Car Design

February 04, 2022

Kiyosu, Japan, February 4, 2022: Toyoda Gosei Co., Ltd. has developed a new plating technology (new lacquer black plating) that combines a lustrous feel with deep black coloring to contribute to sporty design. Expanding its range of decorative variations will help the company respond to the diverse design needs of customers.

In developing the new lacquer black plating, Toyoda Gosei drew upon the strengths of its material technology to improve the plating solution. Compared with the original lacquer black plating the company developed in 2014,1 the color value of the new plating is approximately 20% lower, presenting a dark blueish tint that could not be achieved with previous technology. This results in a deeper black color.

The new lacquer black plating is used on the front end of the CX-5 released by Mazda in December 2021.

1 The mixture of special materials gives the plating the opposing feels blackness and luster.
Front end of the Mazda CX-5 (the area plated with the new lacquer black is at the bottom of the front grille)2
2 The front grille is made by another company.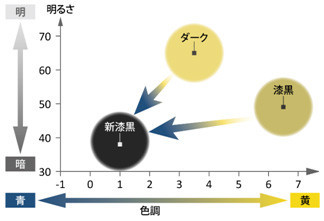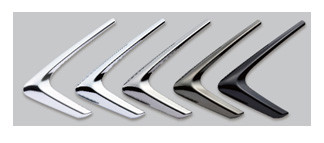 Main plating variations
[From left: Satin, neutral, dark, lacquer black, new lacquer black]