Toyoda Gosei Invests in Provigate, Inc., a Startup that Develops Healthcare Devices
July 20, 2022
Kiyosu, Japan, July 20, 2022: Toyoda Gosei Co., Ltd. invested in Provigate, Inc., a startup out of the University of Tokyo, with a view to develop new products in the healthcare field, in June 2022.
Provigate collaborates with the departments of medicine and engineering at the university and others in developing devices and support apps for more convenient monitoring of blood glucose for the prevention of the onset or increased severity of diabetes.
Toyoda Gosei is expanding to products in the healthcare field as a new business area that will help to solve issues faced by society as people live longer. One example is the use of Smart Insoles (e-Rubber) that can visualize body balance during movement for the early detection of leg frailty. Trials are underway for their use in extending healthy lifespan. Through collaboration with Provigate, whose products facilitate preventive medicine, Toyoda Gosei aims to introduce new products and services that will contribute to the maintenance and promotion of human health.
Outline of Provigate, Inc.
Company name
Provigate, Inc.
Location
Rm 303, University of Tokyo
Entrepreneur Plaza, 7-3-1 Hongo
Bunkyo-ku Tokyo 113-0033, Japan
Representative
Director

Koshin Sekimizu (President and CEO)

Established

March 2015

Capital

JPY140 million (as of June 30, 2022)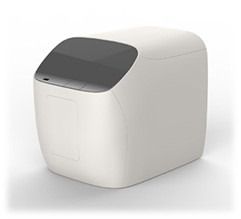 Provigate's desktop blood
glucose monitor