News
April 04, 2023
Toyoda Gosei Develops "LED Graphic Lighting" for Vehicle Interiors
JP Ver:JP ver.
Kiyosu, Japan, April 4, 2023: Toyoda Gosei Co., Ltd. has developed an LED lamp unit that projects patterns in vehicle interiors using shadow. This product will be used on the new Lexus RZ battery electric vehicle from Toyota Motor.
A plate with delicate decorative patterns is built into the LED lamp unit that was mainly used in the interior lighting. This projects an attractive ornamental design on the door interior to present a fresh impression at night, as if the vehicle interior had been given a makeover. Toyoda Gosei's optical technology prevents passenger shadows by projecting light diagonally from the front, while at the same time the pattern is vividly projected even at sites separated from the light source.
The newly-developed lighting product can provide different light colors and pattern variations. Different appearances are also expressed depending on the interior materials, which will contribute to diversity of interior design suitable to vehicle grade.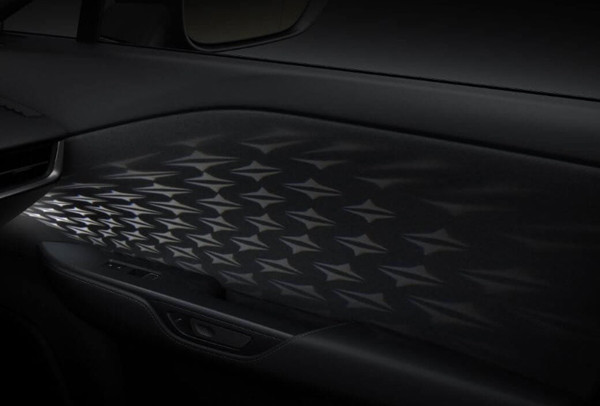 Graphic Lighting LED lamp unit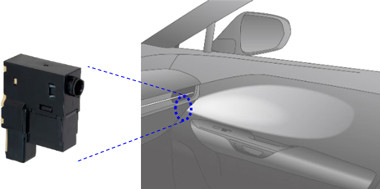 System for projecting patterns