News
Toyoda Gosei Develops World's First Millimeter Wave Radar Compatible Emblem that Emits Light
April 04, 2023
Toyoda Gosei Develops World's First Millimeter Wave Radar Compatible Emblem that Emits Light
Kiyosu, Japan, April 4, 2023: Toyoda Gosei Co., Ltd. has developed the world's first* automobile emblem that is both transparent to millimeter wave radar and luminescent. This product will be used on the new Lexus RZ battery electric vehicle (BEV) from Toyota Motor.
Toyoda Gosei has previously provided millimeter wave radar compatible emblems, which offer both an attractive metallic appearance and transparency to millimeter wave radar for advanced driving support systems, and luminescent emblems that accentuate the brand logo with LED light. The newly-developed emblem offers both transparency and luminescence thanks to the company's metallic painting technology and optical design technology. This product also provides a light notification function that indicates the BEV's charging status or when the driver is approaching (communication between vehicle and user), and contribute to achieving advanced functions and design suited to BEVs. Toyoda Gosei received the CE Special Award for the new emblem at the Toyota Motor Corporation Project Awards.
Toyoda Gosei will continue to contribute to the creation of safer and more attractive automobiles through the development of new products that integrate sensing functions using millimeter wave radar or LiDAR into front-end products, which demand a high aesthetic sense as the face of the vehicle.
*As of March 31, 2023, based on an internal survey.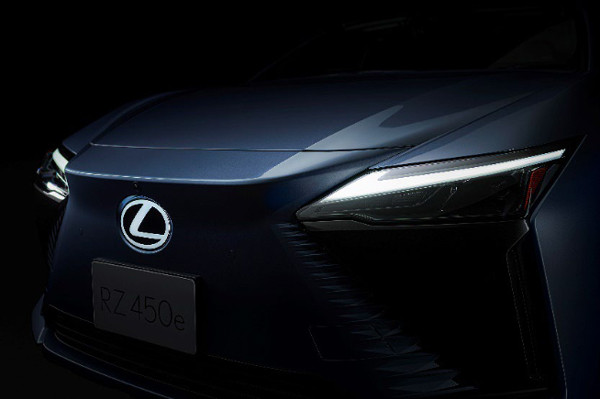 Emblem used on LEXUS RZ (when emitting white light)

When not emitting light (metallic)