News
Toyoda Gosei Minda India's In-house Training Certified by the Japanese Ministry of Economy, Trade and Industry as a Japan-India Institute for Manufacturing
May 09, 2023
Toyoda Gosei Minda India's In-house Training Certified by the Japanese Ministry of Economy, Trade and Industry as a Japan-India Institute for Manufacturing
Kiyosu, Japan, May 9, 2023: Toyoda Gosei Minda India Pvt. Ltd. (TGMIN), a Toyoda Gosei Group company located in northern India, began TGMIN Dojo in-house training classes in September 2022. The TGMIN Dojo has now been certified by the Japanese Ministry of Economy, Trade and Industry as a "Japan-India Institute for Manufacturing" (JIM).
At JIMs, Japanese companies in India provide places for young Indians to learn the fundamentals of manufacturing based on the "Manufacturing Skills Transfer Program" agreed upon between Japan and India to train future manufacturing floor leaders.
A combined total of 240 trainees from TGMIN's three plants (Neemrana Plant, Bawal Plant, Gujarat Plant) are registered in the TGMIN Dojo. Trainees study for one year, during which time they acquire the knowledge and mindset needed for work on a manufacturing floor. They also learn practical skills, such as product molding and processing, in on-the-job training.
Toyoda Gosei will continue its active efforts to develop community-based personnel and contribute to the spread and development of the manufacturing industry in India.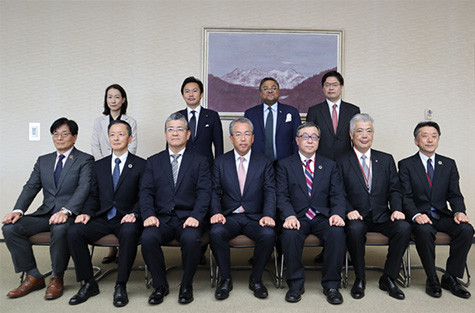 Certification ceremony at the Ministry of Economy, Trade and Industry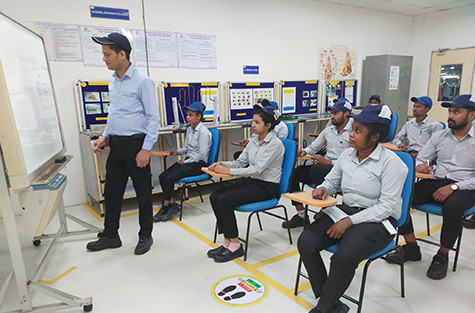 TGMIN Dojo class